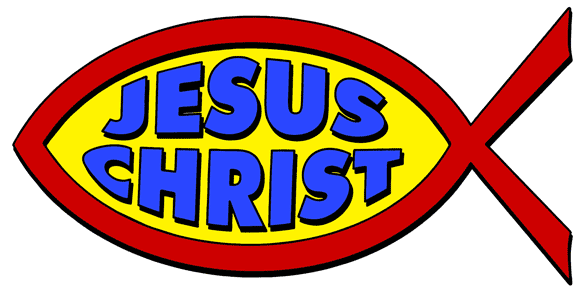 Christian
noun - a person who has received the Christian gospel (good news) and is a believer in Jesus Christ and the Scriptures.

synonyms: a disciple, brother, saint, believer, follower of Jesus, part of the Christian church.

For Kids

To be a "Christian" means that you have received the good news about Jesus Christ, and his free gift of salvation. It is the greatest privilege to be part of the church which is all of the believers who accepted Jesus Christ. Thank God today for making it possible for you to be called a Christian.
Bible Verses about Christians
1 Peter 4:16 - Yet if [any man suffer] as a Christian, let him not be ashamed; but let him glorify God on this behalf.
Acts 16:34 - And when he had brought them into his house, he set meat before them, and rejoiced, believing in God with all his house.

Acts 26:28 - Then Agrippa said unto Paul, Almost thou persuadest me to be a Christian.

Acts 11:26 - And when he had found him, he brought him unto Antioch. And it came to pass, that a whole year they assembled themselves with the church, and taught much people. And the disciples were called Christians first in Antioch.

Acts 18:27 - And when he was disposed to pass into Achaia, the brethren wrote, exhorting the disciples to receive him: who, when he was come, helped them much which had believed through grace:

Ephesians 1:13 - In whom ye also [trusted], after that ye heard the word of truth, the gospel of your salvation: in whom also after that ye believed, ye were sealed with that holy Spirit of promise,
Galatians 2:16 - Knowing that a man is not justified by the works of the law, but by the faith of Jesus Christ, even we have believed in Jesus Christ, that we might be justified by the faith of Christ, and not by the works of the law: for by the works of the law shall no flesh be justified.

1 John 4:16 - And we have known and believed the love that God hath to us. God is love; and he that dwelleth in love dwelleth in God, and God in him.

John 3:18 - He that believeth on him is not condemned: but he that believeth not is condemned already, because he hath not believed in the name of the only begotten Son of God.

Acts 19:2 - He said unto them, Have ye received the Holy Ghost since ye believed? And they said unto him, We have not so much as heard whether there be any Holy Ghost.

Romans 11:31 - Even so have these also now not believed, that through your mercy they also may obtain mercy.

John 12:38 - That the saying of Esaias the prophet might be fulfilled, which he spake, Lord, who hath believedour report? and to whom hath the arm of the Lord been revealed?

Hebrews 4:3 - For we which have believed do enter into rest, as he said, As I have sworn in my wrath, if they shall enter into my rest: although the works were finished from the foundation of the world.

Titus 3:8 - [This is] a faithful saying, and these things I will that thou affirm constantly, that they which havebelieved in God might be careful to maintain good works. These things are good and profitable unto men.

Acts 17:5 - But the Jews which believed not, moved with envy, took unto them certain lewd fellows of the baser sort, and gathered a company, and set all the city on an uproar, and assaulted the house of Jason, and sought to bring them out to the people.

John 4:50 - Jesus saith unto him, Go thy way; thy son liveth. And the man believed the word that Jesus had spoken unto him, and he went his way.

Acts 11:21 - And the hand of the Lord was with them: and a great number believed, and turned unto the Lord.

Romans 4:18 - Who against hope believed in hope, that he might become the father of many nations, according to that which was spoken, So shall thy seed be.

John 17:8 - For I have given unto them the words which thou gavest me; and they have received [them], and have known surely that I came out from thee, and they have believed that thou didst send me.

Acts 14:1 - And it came to pass in Iconium, that they went both together into the synagogue of the Jews, and so spake, that a great multitude both of the Jews and also of the Greeks believed.

Acts 4:32 - And the multitude of them that believed were of one heart and of one soul: neither said any [of them] that ought of the things which he possessed was his own; but they had all things common.

Romans 13:11 - And that, knowing the time, that now [it is] high time to awake out of sleep: for now [is] our salvation nearer than when we believed.

1 Timothy 3:16 - And without controversy great is the mystery of godliness: God was manifest in the flesh, justified in the Spirit, seen of angels, preached unto the Gentiles, believed on in the world, received up into glory.

Acts 19:9 - But when divers were hardened, and believed not, but spake evil of that way before the multitude, he departed from them, and separated the disciples, disputing daily in the school of one Tyrannus.

Acts 16:1 - Then came he to Derbe and Lystra: and, behold, a certain disciple was there, named Timotheus, the son of a certain woman, which was a Jewess, and believed; but his father [was] a Greek:
"Christian" Bible Questions
Where in Scripture is Aristobulus a Christian at Rome?


Where in Scripture is hermas a Christian at Rome?


Where in Scripture is Julia a Christian woman in Rome?


Where in scripture does it mention the promises and joys of those who serve Jesus?


Where in Scripture does it reveal Christian love as evidence of salvation?


Where in scripture does it mention erastus, a christian of Corinth?


Where in Scripture does it talk about elders in the Christian Church?


Where in scripture does it talk about servants of Jesus being patient?


Where in scripture does it talk about leaders in the Church and marriage?


Where in scripture does it mention the people's fear when Samuel came to their city?


Where in scripture does it mention a lack of tolerance in the disciples of Christ?


Where in scripture does it mention that those who serve Jesus will be provided for?


Where in Scripture does it say to pray together for those serving the Lord?


Where in Scripture does it show examples of leaders praying?


Where In Scripture does it talk about the Christian being righteous in Jesus Christ?


Where in scripture does it mention the actions of those who serve Christ?


Where in scripture does it talk about the dedication of those who serve Jesus?


Where in scripture does it mention God's care for those who serve Him?


Where in scripture does it show people attacking those who are doing the work of God?


Where in scripture does it mention the calling of God?