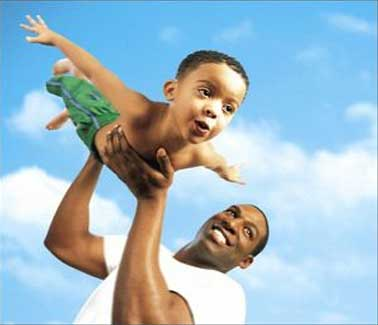 Edify
verb - instruct or improve (someone) morally or intellectually.

Greek oikodome (to build up)

synonyms: educate, instruct, teach, school, tutor, train, guide

For Kids

The word "edify" means to build up, and for Christians it is always done with love. Everything that we say or do when we are around other believers can make an impact in their lives for the better. Remember the words of Paul that God has given us spiritual gifts for equipping and building up other believers. Ask God today to fill your heart with his love toward other believers. Make your words, words of wisdom, comfort and encouragement, and seek Gods gifts to bless others. Always look for opportunity to build someone up in love. Thank the Lord that we are all part of one body of believers with Christ as the head and the Holy Spirit leading and guiding us. Take to heart the words of Jesus that the world will know that we are his disciples because of our love for one another.
Bible Verses about Edification
1 Thessalonians 5:11 - Wherefore comfort yourselves together, and edify one another, even as also ye do.
Ephesians 4:11-12 And he gave some, apostles; and some, prophets; and some, evangelists; and some, pastors and teachers; For the perfecting of the saints, for the work of the ministry, for the edifying of the body of Christ:
1 Corinthians 10:23 - All things are lawful for me, but all things are not expedient: all things are lawful for me, but all things edify not.

Romans 14:19 - Let us therefore follow after the things which make for peace, and things wherewith one may edify another.

1 Corinthians 14:26 - How is it then, brethren? when ye come together, every one of you hath a psalm, hath a doctrine, hath a tongue, hath a revelation, hath an interpretation. Let all things be done unto edifying.

Ephesians 4:16 - From whom the whole body fitly joined together and compacted by that which every joint supplieth, according to the effectual working in the measure of every part, maketh increase of the body unto the edifying of itself in love.

1 Corinthians 14:5 - I would that ye all spake with tongues, but rather that ye prophesied: for greater [is] he that prophesieth than he that speaketh with tongues, except he interpret, that the church may receive edifying.

1 Timothy 1:4 - Neither give heed to fables and endless genealogies, which minister questions, rather than godly edifying which is in faith: [so do].

Ephesians 4:29 - Let no corrupt communication proceed out of your mouth, but that which is good to the use of edifying, that it may minister grace unto the hearers.

1 Corinthians 14:12 - Even so ye, forasmuch as ye are zealous of spiritual [gifts], seek that ye may excel to the edifying of the church.

2 Corinthians 12:19 - Again, think ye that we excuse ourselves unto you? we speak before God in Christ: but [we do] all things, dearly beloved, for your edifying.

Ephesians 4:12 - For the perfecting of the saints, for the work of the ministry, for the edifying of the body of Christ:
2 Corinthians 13:10 - Therefore I write these things being absent, lest being present I should use sharpness, according to the power which the Lord hath given me to edification, and not to destruction.

2 Corinthians 10:8 - For though I should boast somewhat more of our authority, which the Lord hath given us for edification, and not for your destruction, I should not be ashamed:

1 Corinthians 14:3 - But he that prophesieth speaketh unto men [to] edification, and exhortation, and comfort.

Romans 15:2 - Let every one of us please [his] neighbour for [his] good to edification.
1 Corinthians 8:1 - Now as touching things offered unto idols, we know that we all have knowledge. Knowledge puffeth up, but charity edifieth.
Acts 20:32 And now, brethren, I commend you to God, and to the word of his grace, which is able to build you up, and to give you an inheritance among all them which are sanctified.

1 Corinthians 14:4 - He that speaketh in an [unknown] tongue edifieth himself; but he that prophesieth edifieth the church.

Edify Bible Questions
Where in Scripture does it mention to desire building people up in God?

Where in Scripture does it talk about the love of Christians for each other?

Where in Scripture does talk about love?


Where in Scripture does it reveal Christian love as evidence of salvation?

Where in scripture does it mention the love of a Brother?