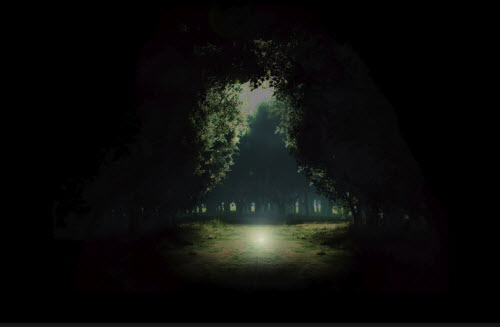 Fear
noun - an unpleasant emotion caused by the belief that someone or something is dangerous, likely to cause pain, or a threat.

Greek phobos (Apprehension of sheer terror which causes flight)

synonyms: terror, fright, fearfulness, horror, alarm, panic, agitation, trepidation, dread, consternation, dismay, distress; anxiety, worry, angst, unease, uneasiness, apprehension, apprehensiveness, nervousness, nerves, perturbation, foreboding; informalthe creeps, the shivers, the willies, the heebie-jeebies, jitteriness, twitchiness, butterflies (in the stomach)

For Kids

Fear is a terrifying thing and we can feel it in the bottom of our stomach, especially when things around us are dark and scary and we are alone. Most of the time this feeling in the bottom of our stomach comes when we are afraid for our lives. We feel scared or frightened because something can take away our life. Remember this:THE PROMISES OF GOD ARE BIGGER than anything that can harm us. That is why Jesus said not to be afraid of anything that can kill the body but instead fear him who has the power to cast your soul into hell. Dear friend ask God today to give you the kind of love that will cast out all fear. God is much bigger than any circumstances and it is only by fearing God (acknowledging God's greatness) and drawing closer to him that we will overcome fear.
Bible Verses about Fear
Luke 12:4-5 - And I say unto you my friends, Be not afraid of them that kill the body, and after that have no more that they can do.
But I will forewarn you whom ye shall fear: Fear him, which after he hath killed hath power to cast into hell; yea, I say unto you, Fear him.
2 Timothy 1:7 - For God hath not given us the spirit of fear; but of power, and of love, and of a sound mind.
Romans 8:15 - For ye have not received the spirit of bondage again to fear; but ye have received the Spirit of adoption, whereby we cry, Abba, Father.
Hebrews 12:8-9 - Wherefore we receiving a kingdom which cannot be moved, let us have grace, whereby we may serve God acceptably with reverence and godly fear: For our God is a consuming fire.
1 John 4:18 - There is no fear in love; but perfect love casts out fear, because fear has punishment. He who fears is not made perfect in love.
Psalm 33:16-19 - There is no king saved by the multitude of an host: a mighty man is not delivered by much strength. An horse is a vain thing for safety: neither shall he deliver any by his great strength. Behold, the eye of the LORD is upon them that fear him, upon them that hope in his mercy; To deliver their soul from death, and to keep them alive in famine.
Proverbs 3:24 - When thou liest down, thou shalt not be afraid: yea, thou shalt lie down, and thy sleep shall be sweet.

Psalms 31:19 - [Oh] how great [is] thy goodness, which thou hast laid up for them that fear thee; [which] thou hast wrought for them that trust in thee before the sons of men!
1 Samuel 23:26 - And Saul went on this side of the mountain, and David and his men on that side of the mountain: and David made haste to get away for fear of Saul; for Saul and his men compassed David and his men round about to take them.

Jeremiah 51:46 - And lest your heart faint, and ye fear for the rumour that shall be heard in the land; a rumour shall both come [one] year, and after that in [another] year [shall come] a rumour, and violence in the land, ruler against ruler.

Isaiah 54:4 - Fear not; for thou shalt not be ashamed: neither be thou confounded; for thou shalt not be put to shame: for thou shalt forget the shame of thy youth, and shalt not remember the reproach of thy widowhood any more.

Psalms 135:20 - Bless the LORD, O house of Levi: ye that fear the LORD, bless the LORD.

Deuteronomy 10:20 - Thou shalt fear the LORD thy God; him shalt thou serve, and to him shalt thou cleave, and swear by his name.

Jeremiah 46:28 - Fear thou not, O Jacob my servant, saith the LORD: for I [am] with thee; for I will make a full end of all the nations whither I have driven thee: but I will not make a full end of thee, but correct thee in measure; yet will I not leave thee wholly unpunished.

1 Samuel 22:23 - Abide thou with me, fear not: for he that seeketh my life seeketh thy life: but with me thou [shalt be] in safeguard.

Isaiah 54:14 - In righteousness shalt thou be established: thou shalt be far from oppression; for thou shalt not fear: and from terror; for it shall not come near thee.

Isaiah 11:2 - And the spirit of the LORD shall rest upon him, the spirit of wisdom and understanding, the spirit of counsel and might, the spirit of knowledge and of the fear of the LORD;

John 19:38 - And after this Joseph of Arimathaea, being a disciple of Jesus, but secretly for fear of the Jews, besought Pilate that he might take away the body of Jesus: and Pilate gave [him] leave. He came therefore, and took the body of Jesus.
1 Samuel 7:7 - And when the Philistines heard that the children of Israel were gathered together to Mizpeh, the lords of the Philistines went up against Israel. And when the children of Israel heard [it], they were afraid of the Philistines.

Jeremiah 26:19 - Did Hezekiah king of Judah and all Judah put him at all to death? did he not fear the LORD, and besought the LORD, and the LORD repented him of the evil which he had pronounced against them? Thus might we procure great evil against our souls.

Deuteronomy 1:21 - Behold, the LORD thy God hath set the land before thee: go up [and] possess [it], as the LORD God of thy fathers hath said unto thee; fear not, neither be discouraged.

Job 11:15 - For then shalt thou lift up thy face without spot; yea, thou shalt be stedfast, and shalt not fear:

Genesis 21:17 - And God heard the voice of the lad; and the angel of God called to Hagar out of heaven, and said unto her, What aileth thee, Hagar? fear not; for God hath heard the voice of the lad where he [is].
Isaiah 40:9 - O Zion, that bringest good tidings, get thee up into the high mountain; O Jerusalem, that bringest good tidings, lift up thy voice with strength; lift [it] up, be not afraid; say unto the cities of Judah, Behold your God!

Nehemiah 1:11 - O Lord, I beseech thee, let now thine ear be attentive to the prayer of thy servant, and to the prayer of thy servants, who desire to fear thy name: and prosper, I pray thee, thy servant this day, and grant him mercy in the sight of this man. For I was the king's cupbearer.

1 Samuel 23:17 - And he said unto him, Fear not: for the hand of Saul my father shall not find thee; and thou shalt be king over Israel, and I shall be next unto thee; and that also Saul my father knoweth.

Deuteronomy 14:23 - And thou shalt eat before the LORD thy God, in the place which he shall choose to place his name there, the tithe of thy corn, of thy wine, and of thine oil, and the firstlings of thy herds and of thy flocks; that thou mayest learn to fear the LORD thy God always.

Exodus 15:16 - Fear and dread shall fall upon them; by the greatness of thine arm they shall be [as] still as a stone; till thy people pass over, O LORD, till the people pass over, [which] thou hast purchased.

Jeremiah 41:9 - Now the pit wherein Ishmael had cast all the dead bodies of the men, whom he had slain because of Gedaliah, [was] it which Asa the king had made for fear of Baasha king of Israel: [and] Ishmael the son of Nethaniah filled it with [them that were] slain.

Jeremiah 10:7 - Who would not fear thee, O King of nations? for to thee doth it appertain: forasmuch as among all the wise [men] of the nations, and in all their kingdoms, [there is] none like unto thee.

1 Chronicles 28:20 - And David said to Solomon his son, Be strong and of good courage, and do [it]: fearnot, nor be dismayed: for the LORD God, [even] my God, [will be] with thee; he will not fail thee, nor forsake thee, until thou hast finished all the work for the service of the house of the LORD.

Jeremiah 2:19 - Thine own wickedness shall correct thee, and thy backslidings shall reprove thee: know therefore and see that [it is] an evil [thing] and bitter, that thou hast forsaken the LORD thy God, and that my fear [is] not in thee, saith the Lord GOD of hosts.

Psalms 61:5 - For thou, O God, hast heard my vows: thou hast given [me] the heritage of those that fear thy name.

Haggia 1:12 - Then Zerubbabel the son of Shealtiel, and Joshua the son of Josedech, the high priest, with all the remnant of the people, obeyed the voice of the LORD their God, and the words of Haggai the prophet, as the LORD their God had sent him, and the people did fear before the LORD.

1 Kings 18:12 - And it shall come to pass, [as soon as] I am gone from thee, that the Spirit of the LORD shall carry thee whither I know not; and [so] when I come and tell Ahab, and he cannot find thee, he shall slay me: but I thy servant fear the LORD from my youth.

Revelation 11:18 - And the nations were angry, and thy wrath is come, and the time of the dead, that they should be judged, and that thou shouldest give reward unto thy servants the prophets, and to the saints, and them that fear thy name, small and great; and shouldest destroy them which destroy the earth.

Deuteronomy 31:8 - And the LORD, he [it is] that doth go before thee; he will be with thee, he will not fail thee, neither forsake thee: fear not, neither be dismayed.

Romans 8:15 - For ye have not received the spirit of bondage again to fear; but ye have received the Spirit of adoption, whereby we cry, Abba, Father.

Job 22:4 - Will he reprove thee for fear of thee? will he enter with thee into judgment?

Fear Bible Questions
Where In Scripture Does It Talk About Saints Should Not Be Alarmed At Afflictions And Adversities?

Where In Scripture does it talk about God's peace?

Where in scripture does it mention that the fear of the lord is the beginning of Knowledge?

Where in scripture does it mention the people's fear when Samuel came to their city?

Where in scripture does it show people attacking those who are doing the work of God?

Where in scripture does it talk about faith?